This Sewing Room Task Basket Free Sewing Pattern is a great way to keep all of your sewing supplies organized and easily accessible. It is stylish and attractive, and the jumbo task basket also features two handles that make it easy to carry around.
The Basket is made with a super-heavy fusible stabilizer on the sidewalls that helps it keep its shape and look great. This means that even if you're stuffing it full of fabric, thread, and other sewing supplies, it won't collapse or become misshapen. Plus, with the two handles, you can move it around wherever you need it.
This Sewing Room Task Basket will make your sewing room more organized and efficient. You'll never have to worry about digging around for something or having to search for your supplies. Everything will be in one place and ready to go. Thanks Sew4home for sharing the wonderful craft. The link for the free pattern is provided below photo. Pls. follow us on Pinterest for more sewing patterns! Happy sewing.
You may also like Fabric Storage Baskets Free Sewing Pattern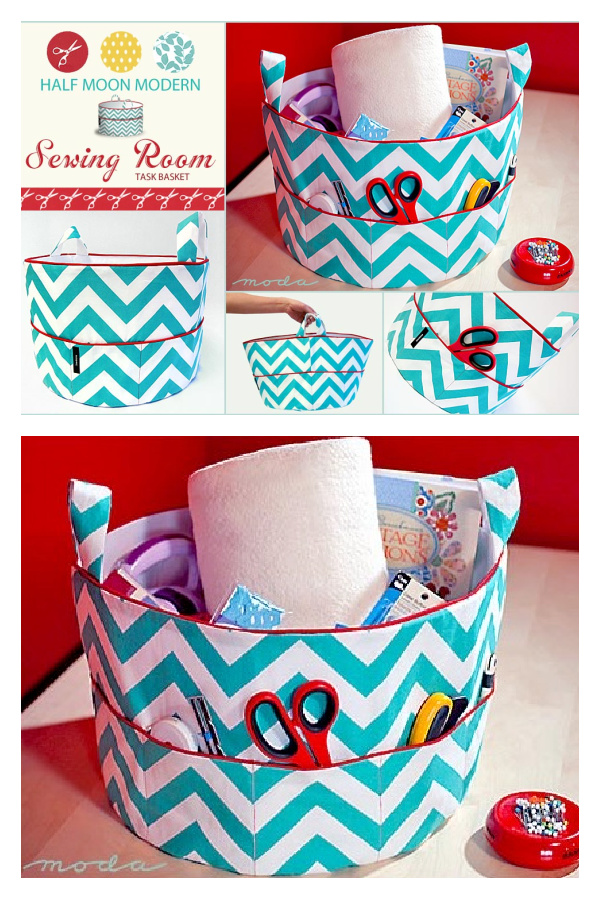 Check out below link for free pattern…